Read Time:
2 Minute, 16 Second
BBNaija: See What Nengi And Ozo Did At Mid Night That Got People Talking
Click Here To Watch BBNAIJA 2020 Live
Big Brother Naija housemate, Ozo and Nengi has gained the attention of fans because of their friendship, relationship, trust, loyalty and Love for each other, they are the only housemates that can keep viewers and the whole of Africa awake all through the midnight and till the next morning, they are the content people paid for in the ongoing BBNaija Season 5.
In big brother naija house, who ever wins the head of house challenge game automatically becomes the Head of house for the week, the new head of house will appoint her deputy that will stay with her in the Head of house lounge and two visitors that can always visit her in the head of house lounge till the day the HOH tenure expires, But this week head of house challenge and rules is different as the winner did not pick any deputy neither did she select her visitors because this week's head of house game is the last HOH game for the big brother naija season five.
Nengi who won the head of house game and currently the head of house during her diary section yesterday pleaded with biggie give Ozo the permission to visit her in the head of house lounge as she is bored staying there alone, which biggie approved her request.
At night Nengi took Ozo to the head of house house lounge as they played and discussed about themselves, family, business, they discussed about everything.
Ozo stayed in the Head of house room till the Lights went off and was willing to risk everything for love.
Even Nengi tried to asked him to leave as she don't want him to get into trouble, but Ozo refused to leave and wanted to stay longer with Nengi.
Fans took to their twitter and other social media handle to show concern and also pray for Ozo to leave the HOH lounge before he gets into trouble, because Ozo has two strikes already, and if he is issued a third strike, he might be disqualified, even Ozo account handler also made a tweet about it as Ozo and Nengi made fans and viewers to stay awake just to know if Ozo will forget himself and sleep in the head of house Room.
This tweet us from Ozo's account handler on twitter: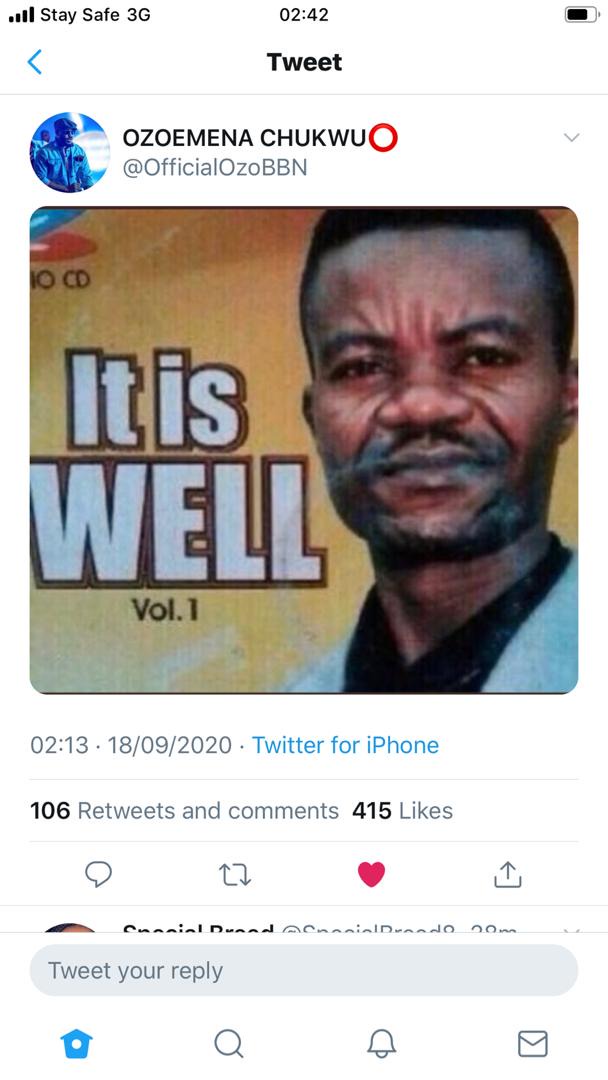 See other fans Reactions as Ozo stayed late in the head of house lounge: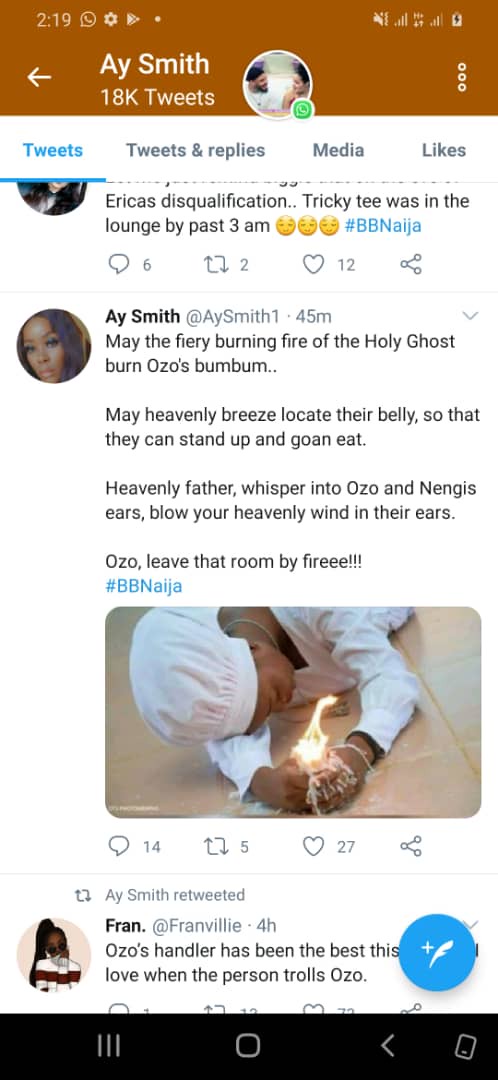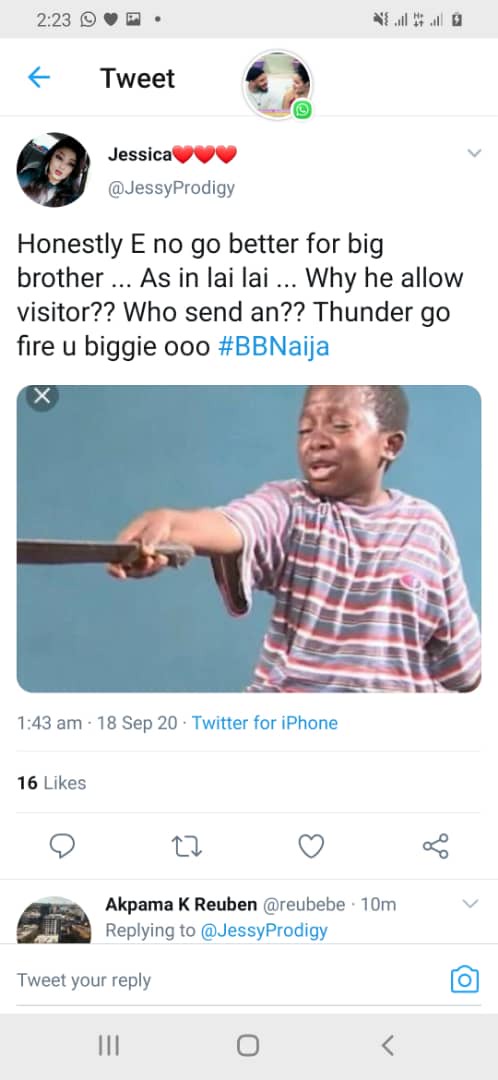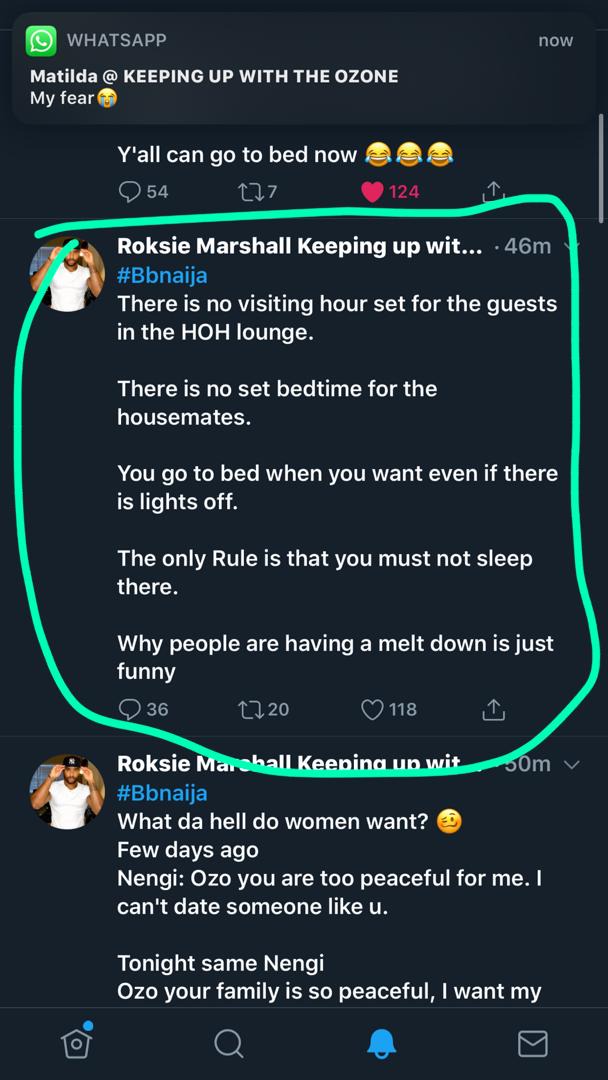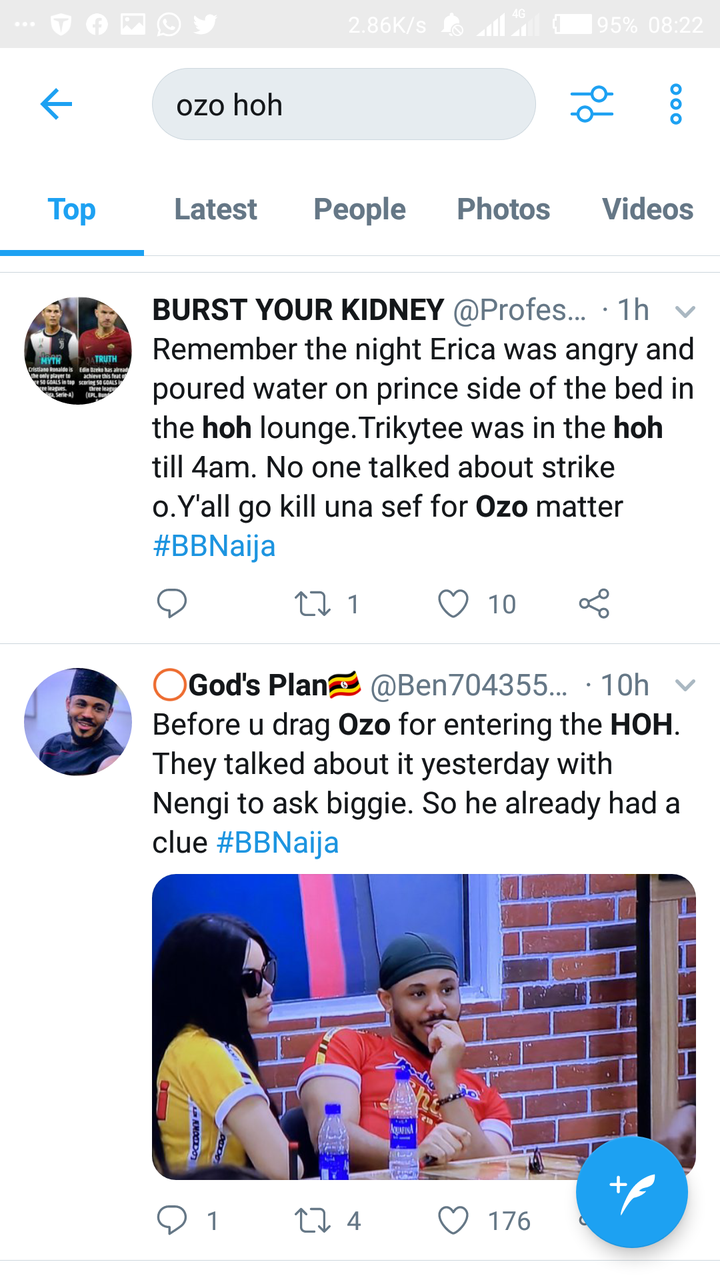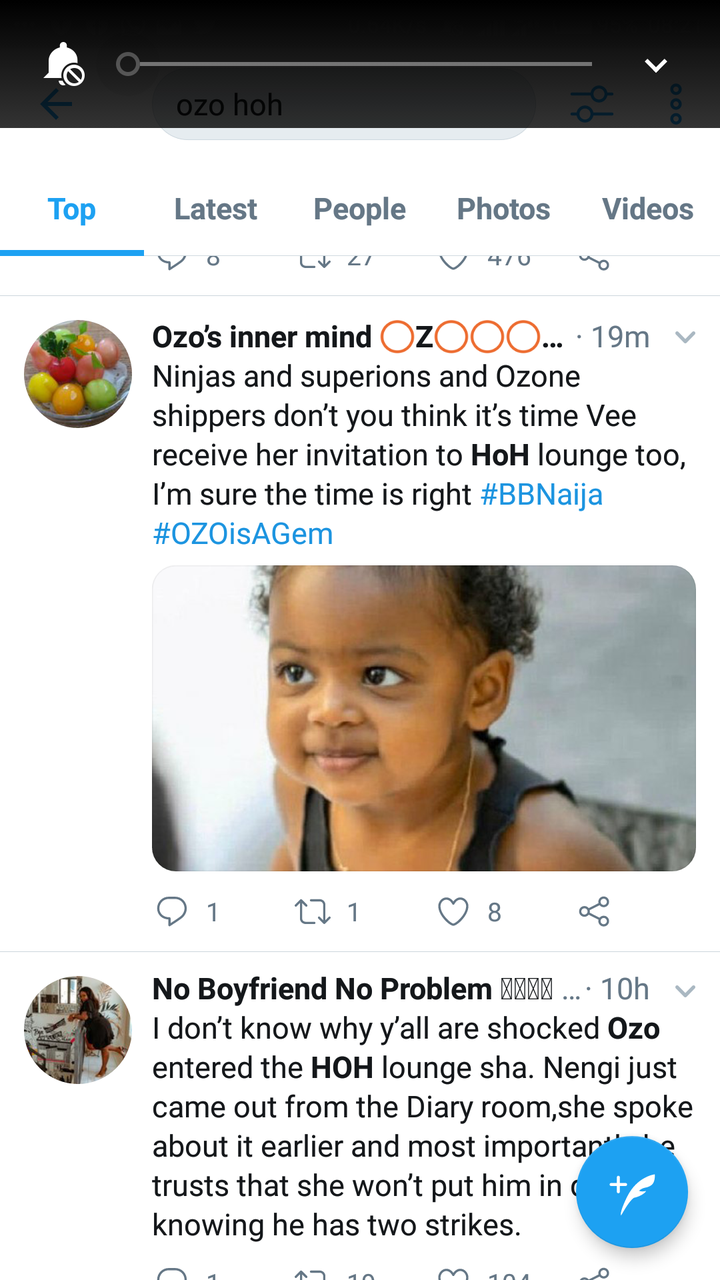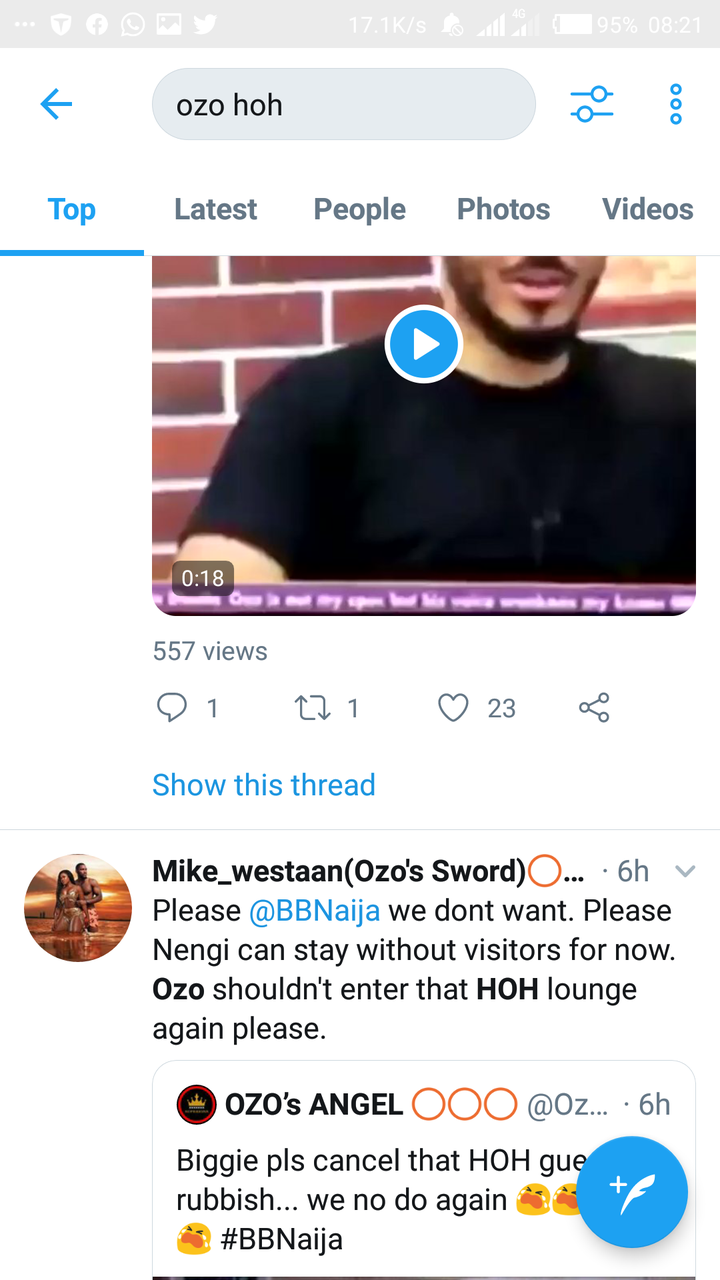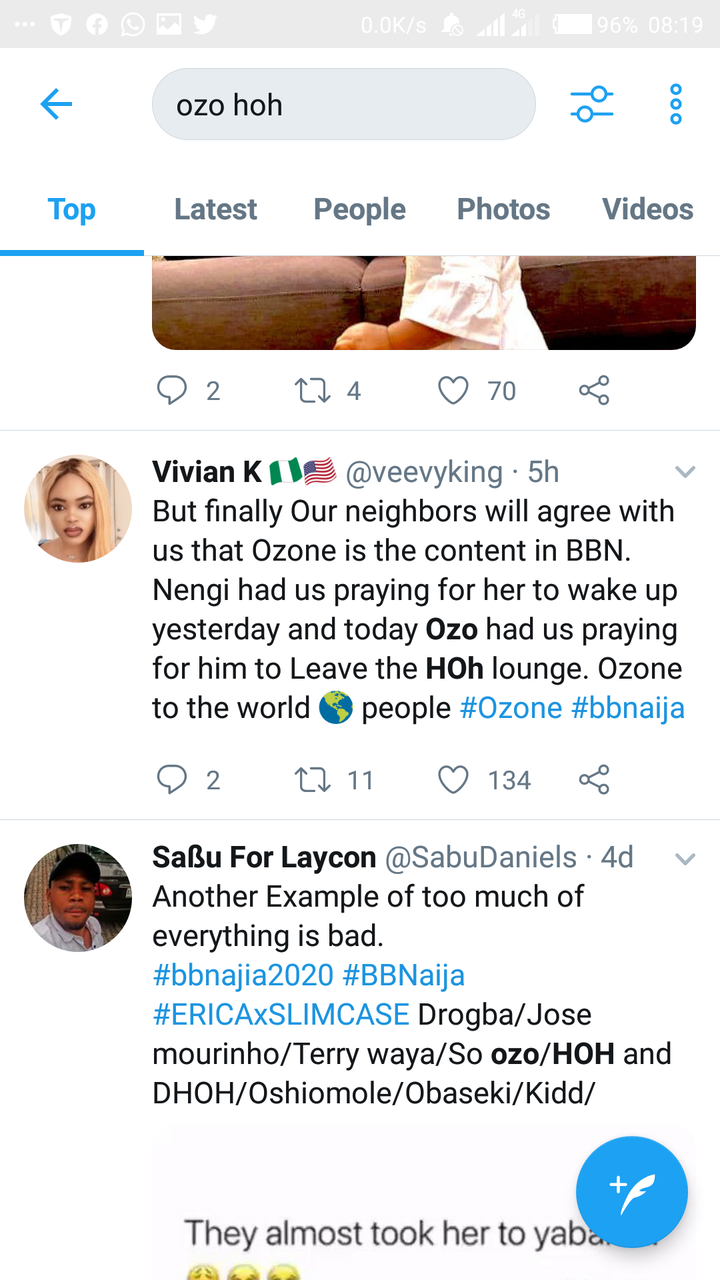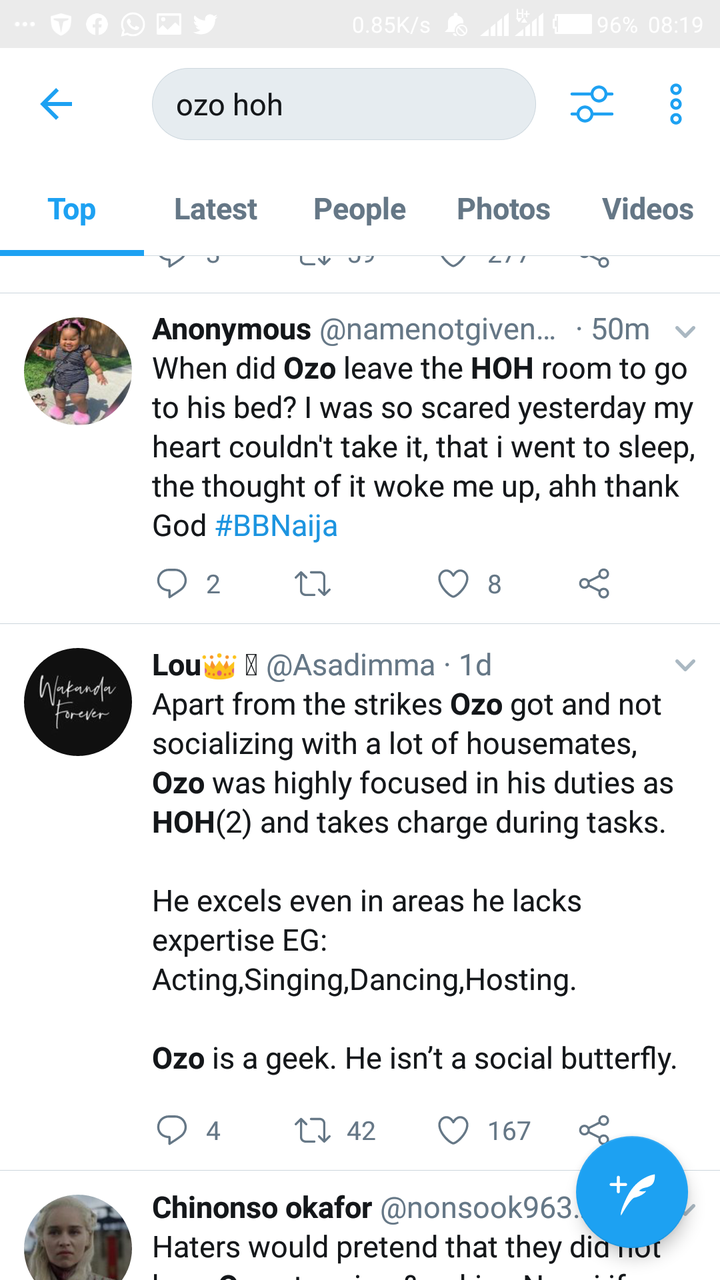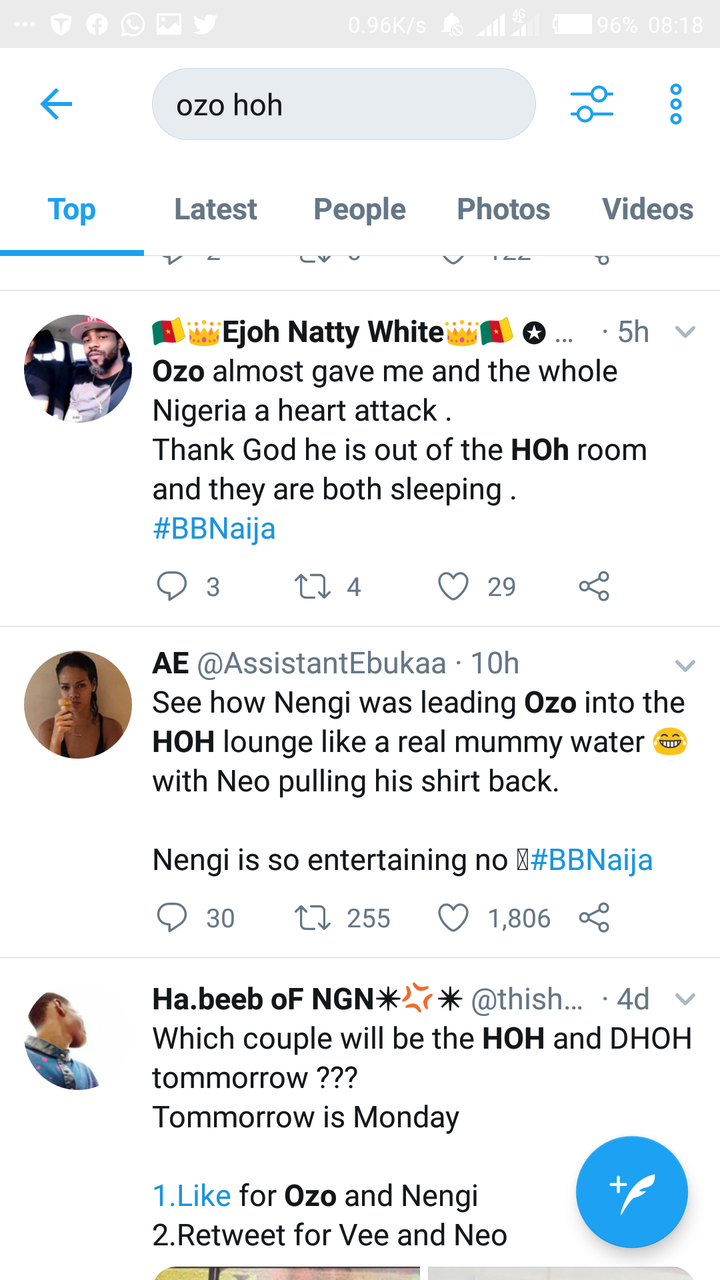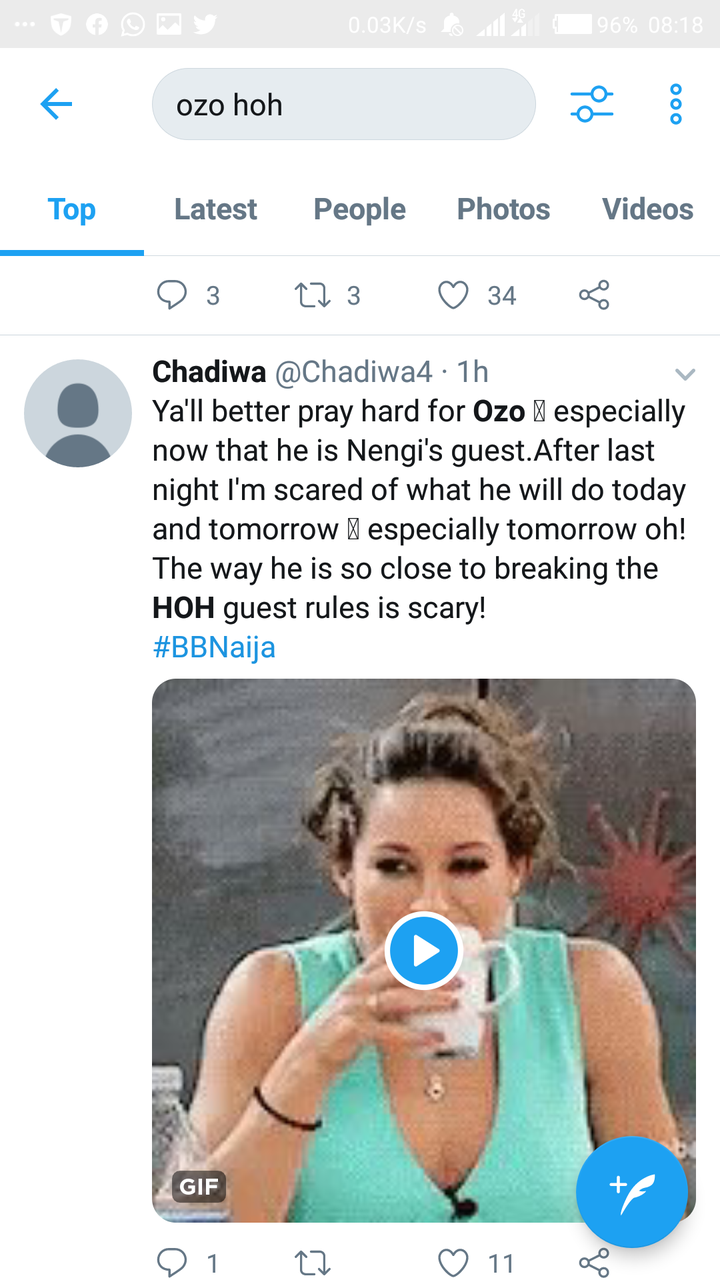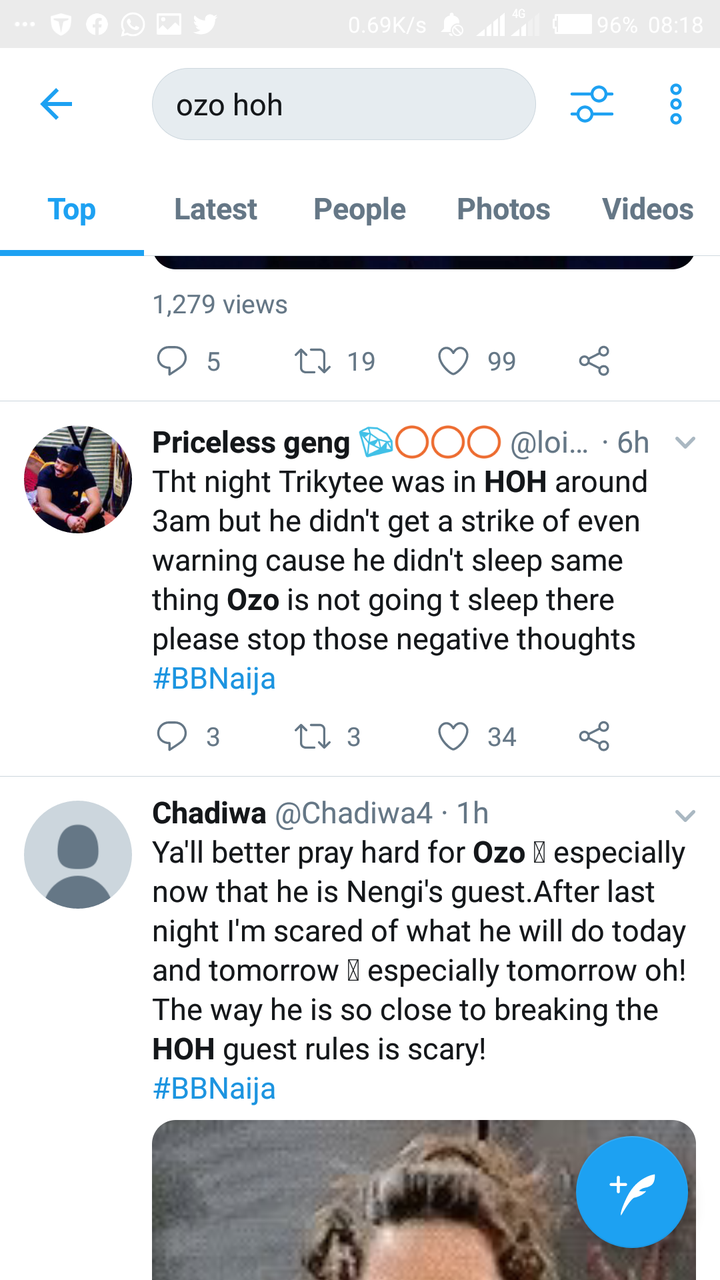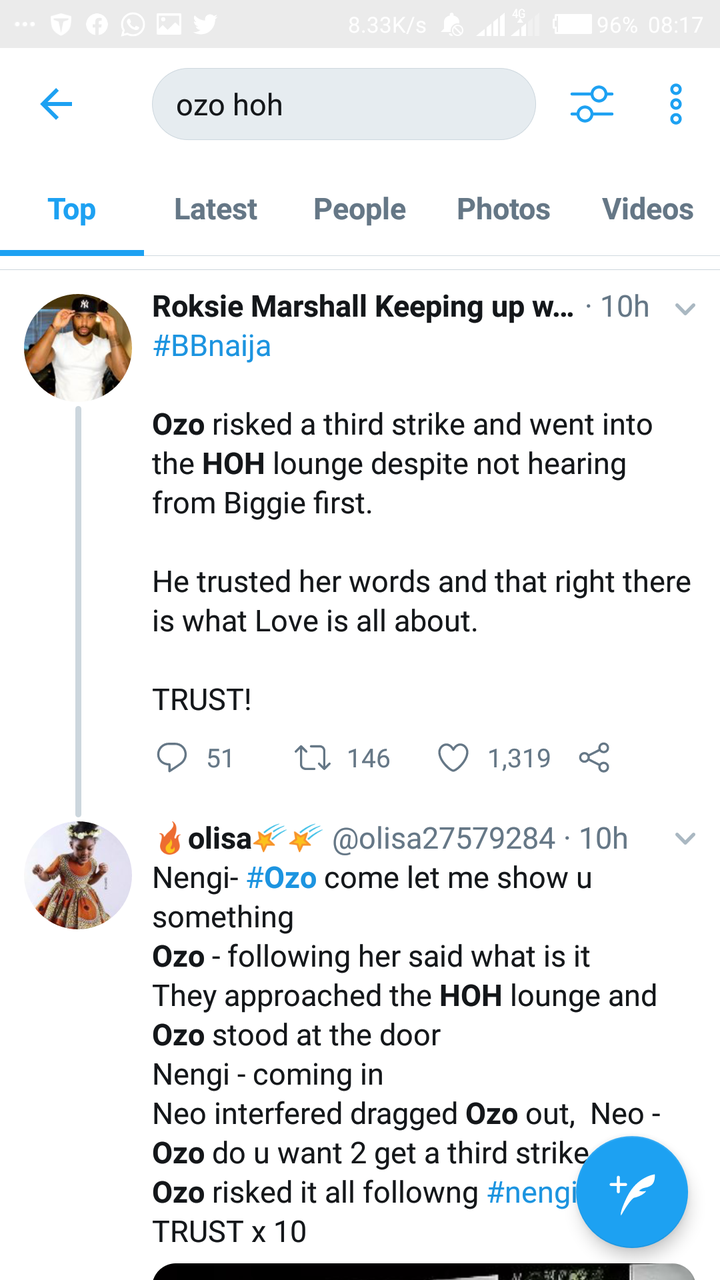 But thanks to Nengi, Ozo left the head of house lounge before 3am, as he was pictured finally leaving the head of house lounge.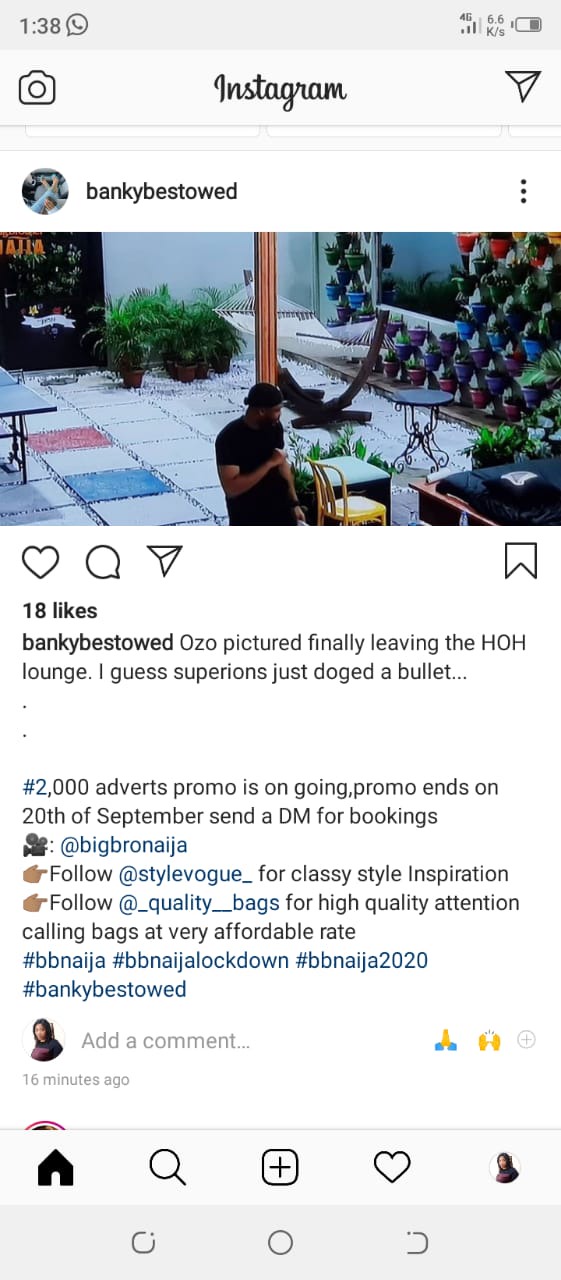 Pictures of Nengi and Ozo:
Do You Want To Promote Your Music, Videos, Mixtapes or Comedy video On StreetOT?
Click Here
 Or Talk To Us On Whatsapp 
+2349066190884